Multimillion-Dollar Contributions Dominate California Rent Control Initiative
In the first five days of October, contributions to the campaigns opposing and supporting Prop 10 reached nearly $13.8 million, putting it on track to surpass the $23.7 million contributed in August.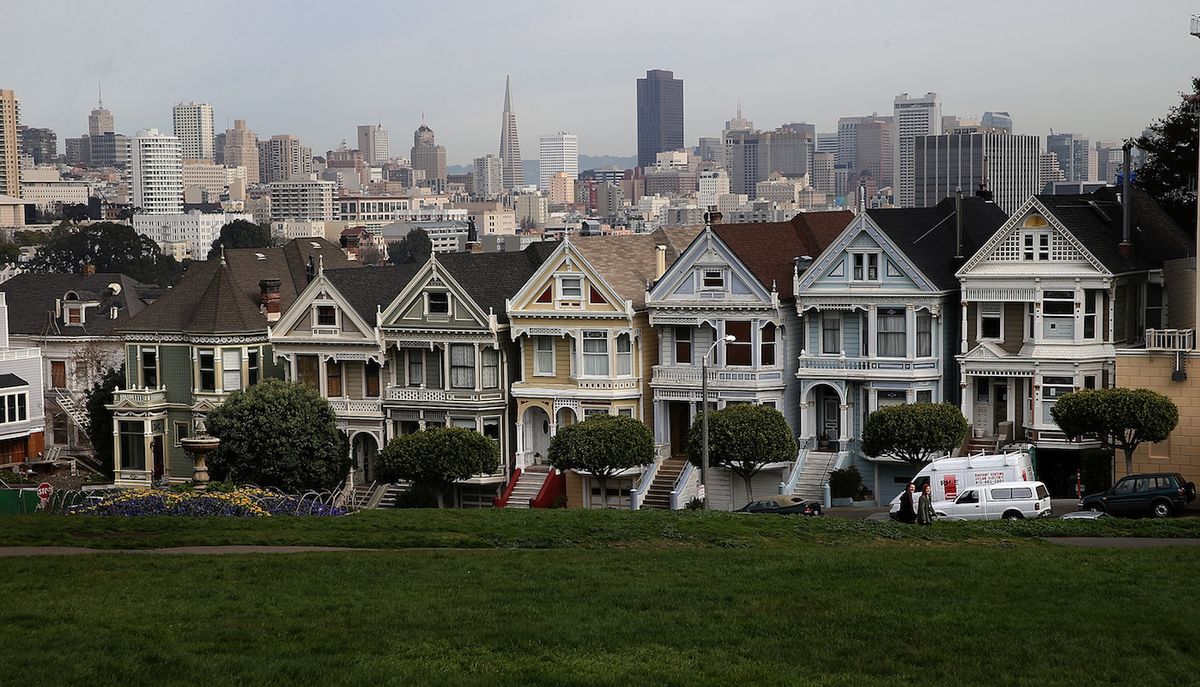 With less than a month left until November's elections, contributions to a campaigns opposing and supporting California ballot initiative aimed at allowing cities to enact stronger rent control have ratcheted up with nearly $13.8 million in campaign donations made in the first five days of October.

At a time where there's a premium on small donor contributions to show grassroots engagement among voters, Prop 10 has been reliant on big donors.

More than $4.3 million in donations opposing California's Proposition 10 were made on Friday, according to Sludge's analysis of state campaign finance records. The vast majority of that amount, $4.26 million, came from just two real estate companies: California-based Essex Property Trust and the real estate arm of New York-based private equity firm Blackstone, campaign finance records show. During the first five days of the month, contributions to the opposition campaign totalled nearly $8.36 million.

Friday's campaign contribution haul is among the largest daily hauls to the ballot measure, which would repeal the 1995 Costa-Hawkins Rental Housing Act. That law prevents cities in California from placing restrictions on rental prices of single-family homes, condos or any housing built after 1995. If the ballot measure is approved by voters in November, counties and cities can adopt rent control measures that dictate how much a landlord can charge tenants in a state where rents have risen to some of the highest in the nation.

Meanwhile, proponents for the ballot initiative have contributed $5.4 million during those five days, bolstered by a $5 million contribution from the AIDS Healthcare Foundation, a nonprofit that has been the primary fundraiser for the campaign supporting Prop 10. If contributions to both campaigns continue at the current pace, the money spent for and against Prop 10 in October is likely to surpass the $23.7 million raised in August.

Proponents of the ballot initiative argue that local control over rent regulations is needed to address the growing problem of scarce affordable housing. Meanwhile, opponents say that Prop 10 will make the affordable housing crisis worse by repealing the Costas-Hawkins law with no replacement plan. Landlords, they say, will take rental units off the market and list them on short-term rental websites like Airbnb.

Since December 2017—when proponents of the measure  began collecting the required signatures for the proposal to appear before voters—144 people, entities and organizations supporting local rent regulation have donated $19.7 million. The single largest donor is the AIDS Healthcare Foundation, which has contributed $17.65 million, records show. The average donation amount among supporters was more than $36,000.

Meanwhile, the opposition's campaign has received $57.5 million in contributions from 2,552 unique individuals, entities and organizations, including a dozen donors, mainly from the real estate sector, that contributed more than $1 million each, according to Sludge's analysis. The average donation for those opposing Prop 10 was just over $17,000.

Small donors among the opposition to Prop 10 also surpassed those supporting the measure. Records show that individuals and entities donated $250 or less, making up nearly $155,000. Among the supporters contributing in favor of the measure, 124 were small donors, accounting for $18,721.

The largest contributor to the opposition has been Blackstone and its affiliates, which have contributed $5.57 million to the opposition campaign. While Blackstone, which has $119 billion worth of real estate assets under management, mostly deals with office, retail, hotel and industrial properties, its holdings also include residential properties.

Following the housing crisis in 2008, Blackstone spent $10 billion buying and fixing homes to convert them into rental properties, according to CNBC. The private equity giant founded Invitation Homes, the largest landlord of single-family rentals in the nation, in 2012 and owns roughly 40 percent of the company's shares, according to an Invitation Homes spokeswoman.

Invitation Homes owns more than 12,000 homes in California, and if Prop 10 were to pass, the company estimates that new rent control laws would impact roughly 15 percent of its portfolio. In addition to the contributions made by Blackstone to the opposition campaign, Invitation Homes contributed $1.28 million.

A spokeswoman for Invitation Homes said in an email to Sludge that Prop 10 "is the wrong answer for California's continuing housing shortage" and that the solution to the state's housing problems should be more housing, not rent control.  

Opposition to Prop 10 has also made for interesting bedfellows outside of the real estate bubble. PhRMA, the pharmaceutical industry's powerful lobbying group, has contributed $500,000 to oppose expanding rent control. While the powerful trade group told STAT News that it is opposing the measure because it fears that increased rent control could make housing harder to find for pharmaceutical employees in the state, supporters of the proposal claim the contribution is political retribution by the trade group against the AIDS Healthcare Foundation, whose president Michael Weinstein has repeatedly pushed efforts to cap drug prices.

Neither PhRMA nor the AIDS Healthcare Foundation returned inquiries for comment on this story.