Beatty and Gottheimer Funnel Private Equity Donations Through Pop-up Committee
The reps had campaigned to overturn a Trump-era tax hike on the wealthiest Americans.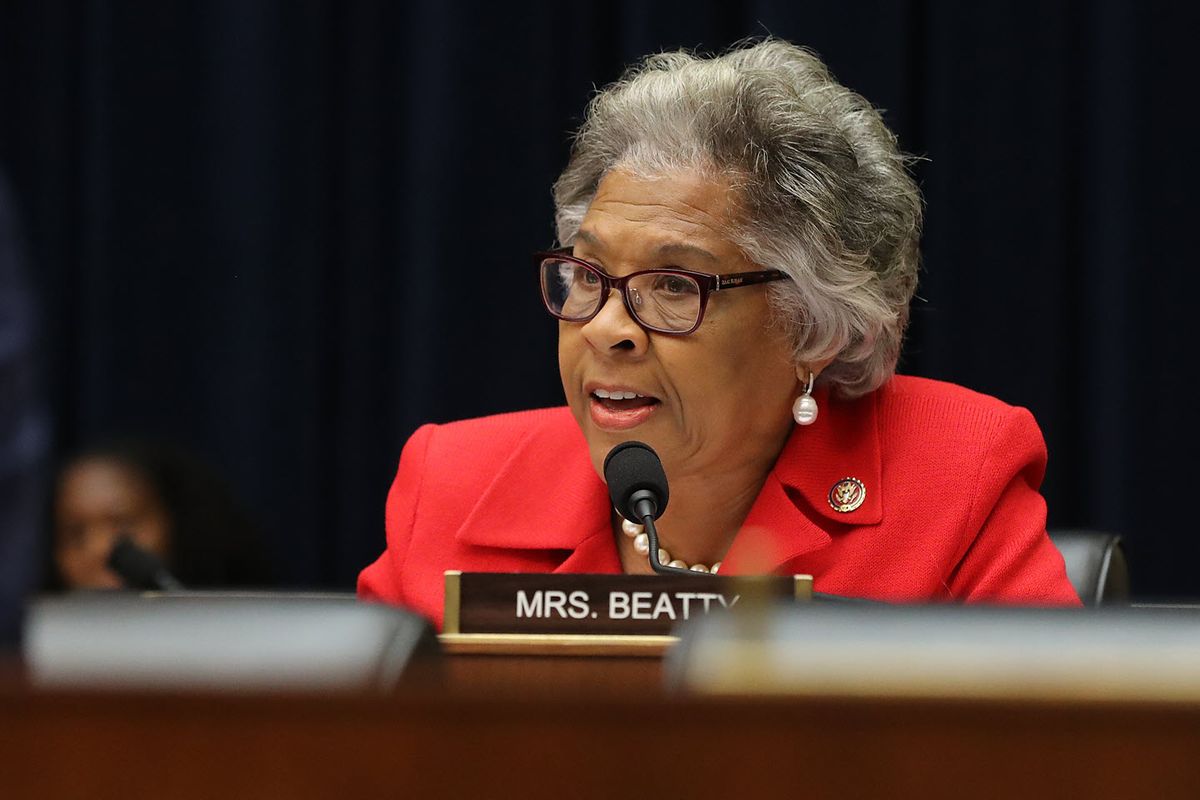 House Financial Services Committee members Josh Gottheimer (D-N.J.) and Joyce Beatty (D-Ohio) set up a special fundraising committee last year to raise money from the private equity donors. The pair formed the Beatty Gottheimer Victory Fund on Nov. 10 and over the next month they used it to collect $150,000 in campaign donations, eighty-eight percent of which came from executives and employees of New York City-based Kohlberg Kravis Roberts & Co. (KKR), one of the largest private equity firms in the world. The remaining money came from employees of investment firms Gingerbread Capital and Tiger Global Management.
On Dec. 29, Beatty and Gottheimer split up the money 50/50 and deposited it in their campaign accounts, and then on Dec. 31 they terminated the committee.
Last year, Gottheimer was a leader among conservative House Democrats who wanted to break up their party's leaders' plans to procedurally link the infrastructure package and the budget package so that both would pass. Gottheimer and his allies threatened to vote against the budget bill unless the infrastructure bill passed first, and Pelosi and Schumer relented and passed the infrastructure bill separately. The budget bill has since stalled in the Senate, lacking the support of conservative Democrats who strongly supported the infrastructure bill. The budget bill contains a 5% surtax on income above $10 million and an additional 3% surtax on income above $25 million, which would affect the top executives at KKR like co-CEOs Joseph Bae and Scott Nuttall who donated to the Beatty Gottheimer Victory Fund.
Gottheimer and Beatty have been campaigning to overturn a change made by the Republicans' 2017 tax bill that limits how much state and local taxes (SALT) itemizers can deduct from their federal taxes. That tax hike disproportionately impacts very wealthy individuals like private equity executives.
Beatty is the chair of the Diversity and Inclusion Subcommittee of the Financial Services Committee and has been scrutinizing the diversity statistics and practices of financial firms through a series of hearings she has held since 2019, when she took the head of the then-newly formed subcommittee. Gottheimer is a member of the Financial Services' Investor Protection, Entrepreneurship, and Capital Markets Subcommittee and the National Security, International Development, and Monetary Policy Subcommittee.
Insurance, commercial banks, and securities and investment firms have been Beatty's largest donor industries over the course of her career, according to OpenSecrets.
Gottheimer was part of something similar in 2020. He formed the Working Together Joint Committee with fellow Financial Services Committee members Gregory Meeks (D-N.Y.), Steve Horsford (D-Nev.), and Raul Ruiz (D-Calif.), and the group went on to raise $114,500 from KKR executives and employees before terminating the committee shortly after. Their KKR fundraising came days after Meeks and Gottheimer spoke out in defense of the private equity industry at a Financial Services Committee hearing at which KKR was specifically criticized by witness Dr. Eileen Appelbaum of the Center for Economic and Policy Research.
It's not common for members of Congress to set up fundraising committees, raise money almost exclusively from a single company's employees, and then shut down. Gottheimer and Beatty's offices did not respond to Sludge's requests for comment.
Correction: This article originally stated that the KKR donors would be stripped from the Beatty Gottheimer Victory Fund after it is transferred to Beatty and Gottheimer's campaigns, but that is not accurate.
---
Read more: