House Passes Bipartisan Bill to Make Judges' Finances More Transparent
The bill, now stalling in the Senate, would require federal judges to report stock trades and make judges' financial disclosures available to the public online.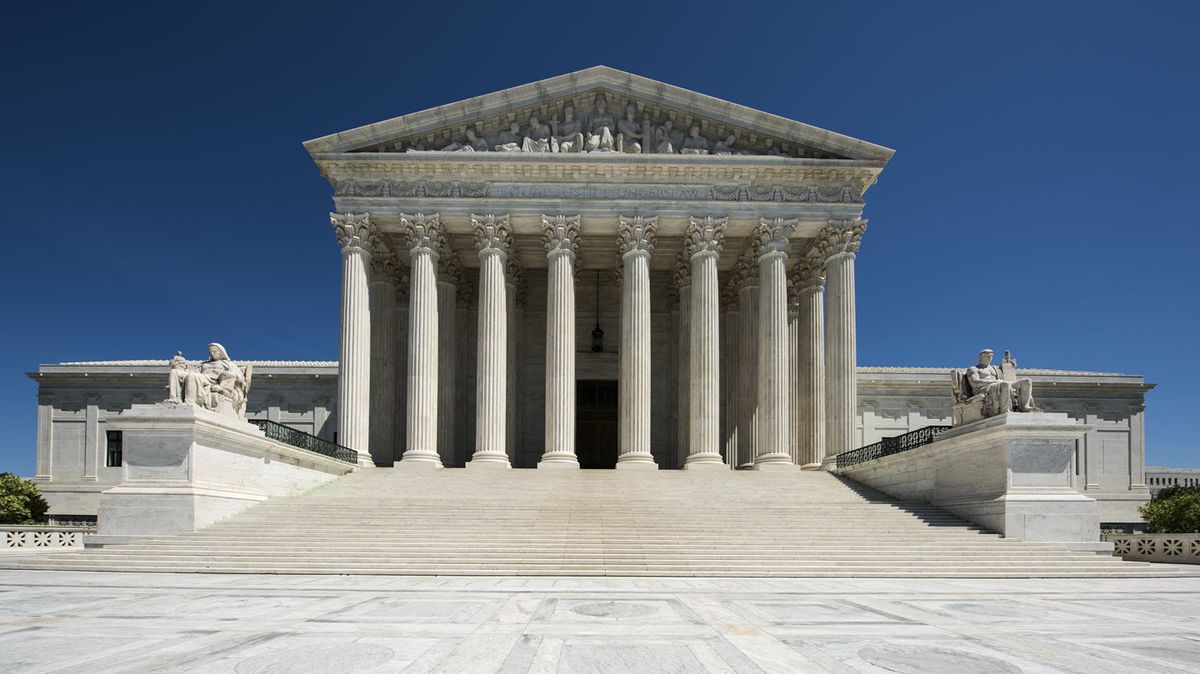 The stock holdings of members of Congress were thrust into the news yesterday when Nancy Pelosi told reporters that she did not believe senators and representatives should be restricted from trading corporate securities despite their access to non-public industry information. "We're a free market economy," Pelosi said. "They should be able to participate in that."
Meanwhile, federal judges are allowed by law to hold and trade individual corporate securities with far less transparency than what's required of members of Congress, despite the potential for conflicts of interest when a judge hears cases where the parties may be the very companies from which they are earning dividends. While members of Congress' annual financial disclosures and transaction reports are posted online for public inspection, federal judges' are not.
Federal law requires judges not to hear cases where they have a financial stake in the parties, but a recent Wall Street Journal investigation found that more than 130 federal judges have flouted the law and overseen cases involving companies in which they own stock. Additionally, the Journal found that at least 61 judges or their families traded stocks in companies while overseeing cases in which the company was a plaintiff or defendant. "When judges participated in such cases, about two-thirds of their rulings on motions that were contested came down in favor of their or their family's financial interests," the reporters found.
In the wake of the investigation, a new bill has begun to move forward in Congress that would make federal judges report their financial transactions and have their financial disclosures and transactions reports posted online for the public to access within 90 days. The bill, called the Courthouse Ethics and Transparency Act, was passed by the House of Representatives on Dec. 1 by a vote of 422-4. The four representatives who vote "no" are Republicans Clay Higgins (La.), Brian Mast (Fla.), Steven Palazzo (Miss.) and Pete Sessions (Texas).
The executive director of judicial ethics reform group Fix The Court Gabe Roth called the bill "a good start," though he also believes there are problems with judges being allowed to own individual stocks. "It puts judges on equal footing with elected officials and top executive branch officials in terms of what information they owe to the public as part of their public service," said Roth.
Members of Congress, the president, the vice president, and senior executive employees have been required to report their financial transactions since the 2012 STOCK Act was signed into law. That bill stated that judicial officers may not engage in insider trading based on information gathered through their official duties—much as it required of individuals in the congressional and executive branches—but it did not include judges in its establishment of a financial transaction reporting requirement.
"Some of the most consequential transparency challenges plaguing the judiciary can be addressed by simply requiring federal judges to comply with the same financial disclosure requirements that already exist for members of Congress and executive branch officials," writes Dylan Hedtler-Gaudette, a Project on Government Oversight government affairs manager.
While some states, like California, Georgia and Illinois, post judges' financial disclosures online automatically, many do not, and no states appear to require judges to file periodic transaction reports of trades, according to a review conducted by Fix the Court. The group sent a letter today to the American Bar Association that urges the group to endorse the Courthouse Ethics and Transparency Act and to support states adopting similar standards.
While the bill passed the House with relative ease, it has since stalled in the Senate. The Senate version was introduced in October by Sen. John Cornyn (R-Texas) along with four Democratic co-sponsors and three Republican co-sponsors. It's been referred to the Committee on Homeland Security and Government Affairs, which is chaired by Rep. Gary Peters (D-Mich.), but has not been scheduled to be the subject of a hearing or a markup.
---
Read more: