Mass Dems Gerrymander for Richie Neal
New state maps make major changes in the Massachusetts First Congressional District.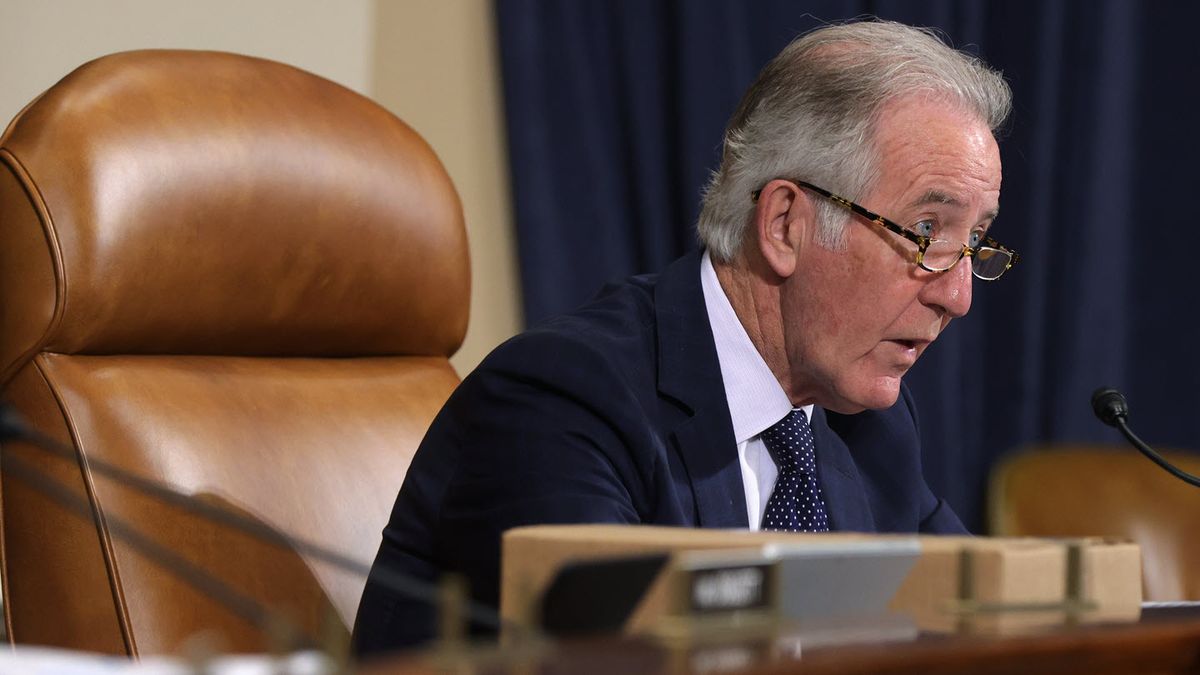 In many states, new congressional maps are being drawn up to help the political parties that control the legislatures win more federal seats by packing people who vote for the opposing party into a single district or splitting them up widely to dilute their power. But in a state like Massachusetts, where the vast majority of voters are registered as Democrats, gerrymandering is not partisan and is happening in a more subtle way. Democrats represent all nine congressional districts in the state and there is little chance of that changing any time soon, so rather than looking for partisan gains, legislators on Beacon Hill designed a new map that protects a favored incumbent against future challenges from the left.
The state's new maps, which were formally agreed to earlier this week by Republican Gov. Charlie Baker, make major changes in the state's First Congressional District, represented in the U.S. House by Rep. Richard Neal.
Neal, who chairs the powerful tax code-writing Ways and Means Committee, faced his strongest primary challenge ever in 2020 from Alex Morse, the former mayor of the post-industrial city of Holyoke who ran to Neal's left on many issues. The new First Congressional District map will protect Neal from a similar challenge by lopping off several hilltowns where Morse had strong support, while bringing in new Hampden County and Worcester County towns that align with the demographics of towns where Neal has been dominant. The new map consolidates the ritzy, New York City-influenced Berkshires with the Springfield metro region, two areas with liberal-centrist predilections that belie the lefty, anti-establishment spirit that many people associate with Western Mass.
Twelve of the 24 towns that Morse won in 2020 will be cut from the First Congressional District by the new map, which takes effect for the 2020 midterms. All of the towns that are being cut from the MA-1 map are ones that Neal lost in the 2020 primary election.
https://twitter.com/hjessy_/status/1455290373476061184
The hilltown voters that are being booted from the First Congressional District are being added to the Second Congressional District, held by Rep. Jim McGovern. These voters would likely side with McGovern, a relatively progressive Democrat, if he faced a primary challenge from a more centrist Democrat.
Neal, the top recipient of corporate PAC money in the House of Representatives, has consistently worked to protect businesses and finance interests from Democratic legislation through his chairmanship of the Ways and Means Committee, which has jurisdiction over just about every major bill that touches on matters of revenue. For example, he has backed off from his former interest in taking on corporate tax avoidance and his committee recently passed up the opportunity to address a long-standing tax loophole that lets hedge fund managers pay capital gains rates despite not investing their own money. He also does not support universal government health insurance and his committee recently gutted the Democrats' paid leave plan by leaving it up to employers to contract out through life insurance companies.
In 2020, as Neal appeared to be losing ground to Morse in the primary, top officials of the Massachusetts Democratic Party advised a Democratic student group at UMass Amherst on how to execute a smear campaign that implied Morse had had been involved in sexual misconduct with students, according to reporting by The Intercept.
Unlike some states, Massachusetts does not rely on an independent commission for the designing of congressional and state district lines and instead leaves the process up to the politicians in the legislature.
Originally posted at The Brick House Cooperative