Pelosi Fortune Rose Sharply in 2020
Nancy and Paul Pelosi's estimated net worth jumped by 16.2 percent in 2020 from the prior year, a sharper rise than the couple enjoyed in all but one other year over the past decade.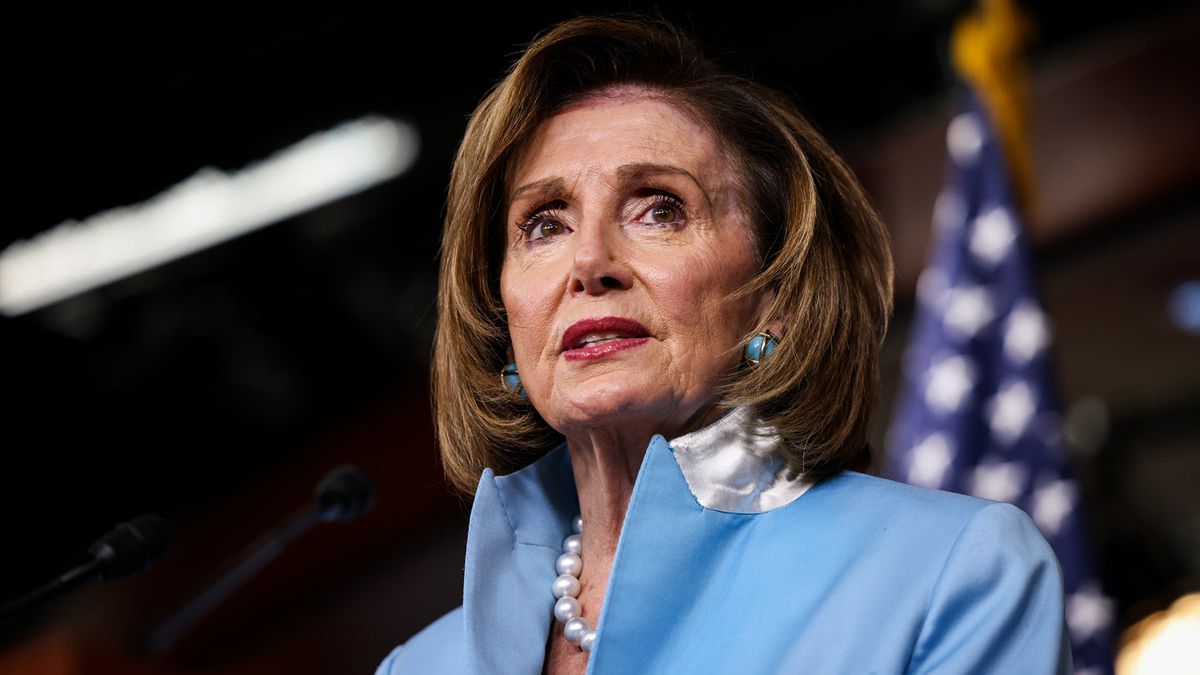 The net worth of Speaker of the House Nancy Pelosi and her husband Paul grew by an estimated $16.7 million in 2020, as millions of Americans struggled to make ends meet during the coronavirus pandemic.
According to Nancy Pelosi's 2020 annual financial disclosure, published this morning by the Clerk of the House, the Pelosis' assets and unearned income for the year were worth at least $66.1 million and up to $315.7 million. Members of Congress are not required to provide an exact figure for the value of their assets, instead reporting them in broad value ranges.
Sludge estimates the Pelosis' 2020 net worth to be $190.9 million by calculating the mean of the minimum and maximum reported values of their total disclosed assets. Their estimated net worth jumped by 16.2 percent in 2020 from the prior year, a sharper rise than the couple enjoyed in all but one other year over the past decade. The couple's estimated net worth rose by $56.9 million from 2010 to 2020, according to Sludge's analysis of annual disclosures.
Nancy Pelosi, who lives in San Francisco, was the sixth wealthiest member of Congress in a 2020 analysis by OpenSecrets. Her husband, Paul, owns real estate and venture capital firm Financial Leasing Services.
Much of the couple's money is tied up in real estate, including commercial properties in San Francisco and Sacramento, the Auberge du Soleil resort in Napa Valley, and a home and vineyard in Napa from which they earn up to $1 million annually from grape sales.
Paul Pelosi is also a frequent trader of corporate stocks. Among his top holdings in 2020 were shares worth up to $25 million apiece in Apple, Amazon, and Visa, as well as stakes worth up to $5 million in companies including Comcast, Walt Disney, Square, Salesforce, Paypal, and Crowdstrike. During the late February market crash as the coronavirus pandemic accelerated,  Paul purchased 40 call options in Google parent company Alphabet that were valued at the time at between $500,000 and $1 million. In 2021, Paul exercised the 40 Alphabet call options and a periodic transaction report filed by Nancy indicates that the 4,000 shares he received were valued at that time at between $1 million and $5 million. As of this writing, 4,000 shares of Alphabet stock are worth more than $10.8 million. Giant tech companies like Apple and Google could be affected by a package of antitrust bills that advanced out of the House Judiciary Committee in June and are expected to receive a full House vote.
Stock trading by members of Congress has received increased attention since it was revealed that multiple members of Congress made profitable trades after learning in private briefings about the severity of the COVID-19 outbreak in China and its potential to impact the rest of the world well before that information was widely understood by the general public. In March, several House members attempted to have legislation to ban members of Congress from trading corporate stocks considered as part of the Democrats' major ethics and voting reform bill, the For the People Act, but their efforts were blocked by the Pelosi-controlled Rules Committee.
---
Read more from Sludge: