New House Foreign Affairs Chair Receives Money from Weapons Contractors He Oversees
Rep. Eliot Engel's committee has jurisdiction over arms exports, and he's gotten significant campaign donations from the defense industry and pro-Israel interests.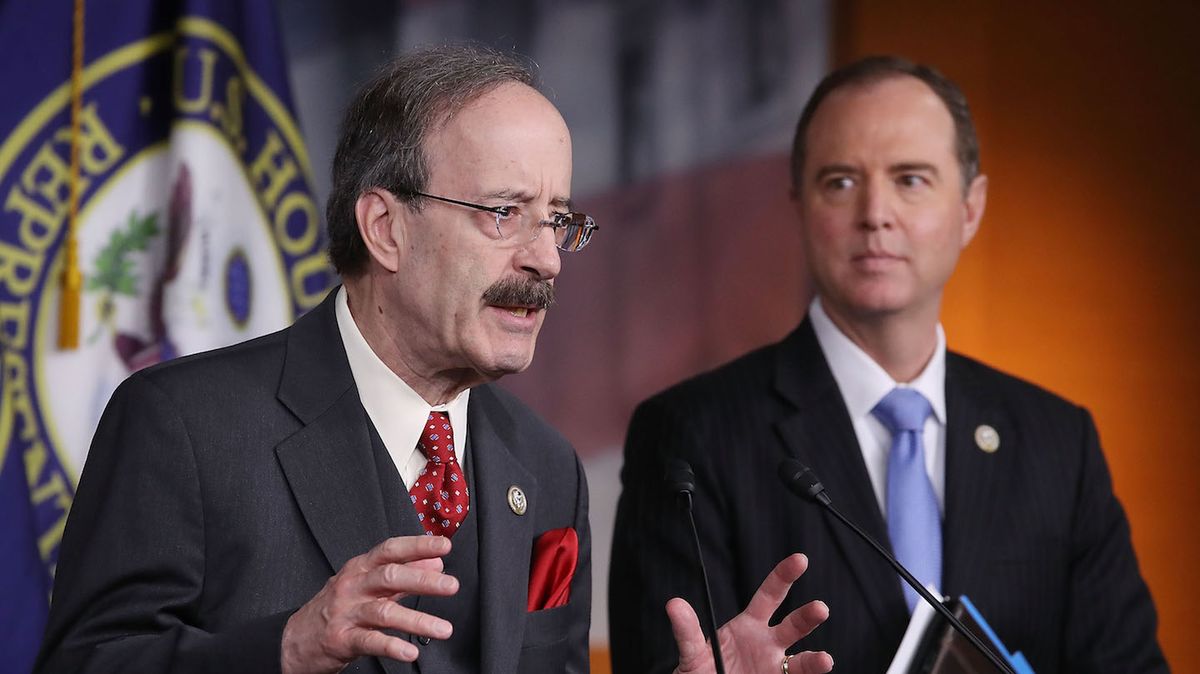 The new chairman of the House Foreign Affairs Committee, which oversees arms controls and exports, has received campaign contributions from the U.S. defense industry and from interests identified as being pro-Israel, a top buyer of American weapons and a recipient of significant American military assistance.

Rep. Eliot Engel (D-N.Y.) was in the ideological middle of the 115th Congress' Democratic caucus, but his foreign affairs views are more conservative than the average Democrat's, especially when it comes to Israel and Palestine. As documented by The Progressive, Engel pushed to defund the United Nations Relief and Works Agency for Palestine Refugees in the Near East (UNRWA) in 2006, co-sponsored the 2017 Anti-Israel Boycott Act, which prohibits U.S. companies from joining boycotts of Israel called for by international organizations like the United Nations, and backed President Donald Trump's decision to move the Israeli embassy from Tel Aviv to Jerusalem, something that critics said would hinder the Israel-Palestine peace process. Engel also opposed the 2010 Iran nuclear deal, which most Democrats supported.

Meanwhile, the 15-term representative has benefited from campaign funding from defense industry PACs and from PACs and individuals identified by the Center for Responsive Politics (CRP) as being "pro-Israel." Engel's campaign received tens of thousands from defense company PACs, and more from industry lobbyists, during the 2017-18 election cycle. The campaign took in nearly $140,000 from pro-Israel PACs and individuals, more than from any other industry category tracked by CRP, during that same time period.

The Foreign Affairs Committee has jurisdiction over foreign assistance, national security developments affecting foreign policy, war powers, arms exports, peacekeeping, and more.

The United States exported more than $500 million worth of weapons and military equipment to Israel in 2016. It also signed an agreement that year to provide $38 billion in military assistance to Israel over the next decade, the largest such aid package in U.S. history.

"It is concerning—though unfortunately far from unusual—for members to receive campaign contributions from entities who stand to profit from the decisions they make as public officials," Mandy Smithberger, director of the Straus Military Reform Project at the Project on Government Oversight, told Sludge. "Those contributions raise questions and doubts about whether an official is acting in the public interest or if they are doing the bidding of their contributors…Congress should look at their own rules and see whether they are adequate to prevent the appearance of a conflict of interest."

Support from the Defense Industry
During the 2017-18 election cycle, Engel accepted at least $43,000 from defense industry PACs, including the maximum allowed amount of $10,000 from Lockheed Martin, Northrop Grumman, and Raytheon, as well as $7,000 from Boeing and $5,000 from Honeywell, according to Federal Election Commission records. From 2003 to the present, Engel's campaigns have taken in $160,000 from the PACs of these companies and BAE Systems, General Dynamics, Harris Corporation, including $42,500 from Raytheon, $41,500 from Northrop Grumman, $30,000 from Lockheed Martin, and $28,000 from Boeing.

According to the American Friends Service Committee, Israel has used products from most of these companies to attack Palestinian civilians.

Israel Aerospace Industries partners with Boeing to produce Arrow 3 missiles, which Israel uses to intercept ballistic missiles targeting its territory. Boeing has an aircraft partnership with IAI in the works as well, possibly worth $10 billion.

Raytheon profits from Israeli defense as well. For example, the company scored a $149 million contract to provide missile components to Israel's Rafael Advanced Defense Systems, which manufactures Tamir missiles, part of the nation's Iron Dome defense system.

Additional Engel donors such as Northrop Grumman, Lockheed Martin, Honeywell, and the Britain-based BAE Systems all get lucrative contracts with the Israeli government or Israeli defense companies.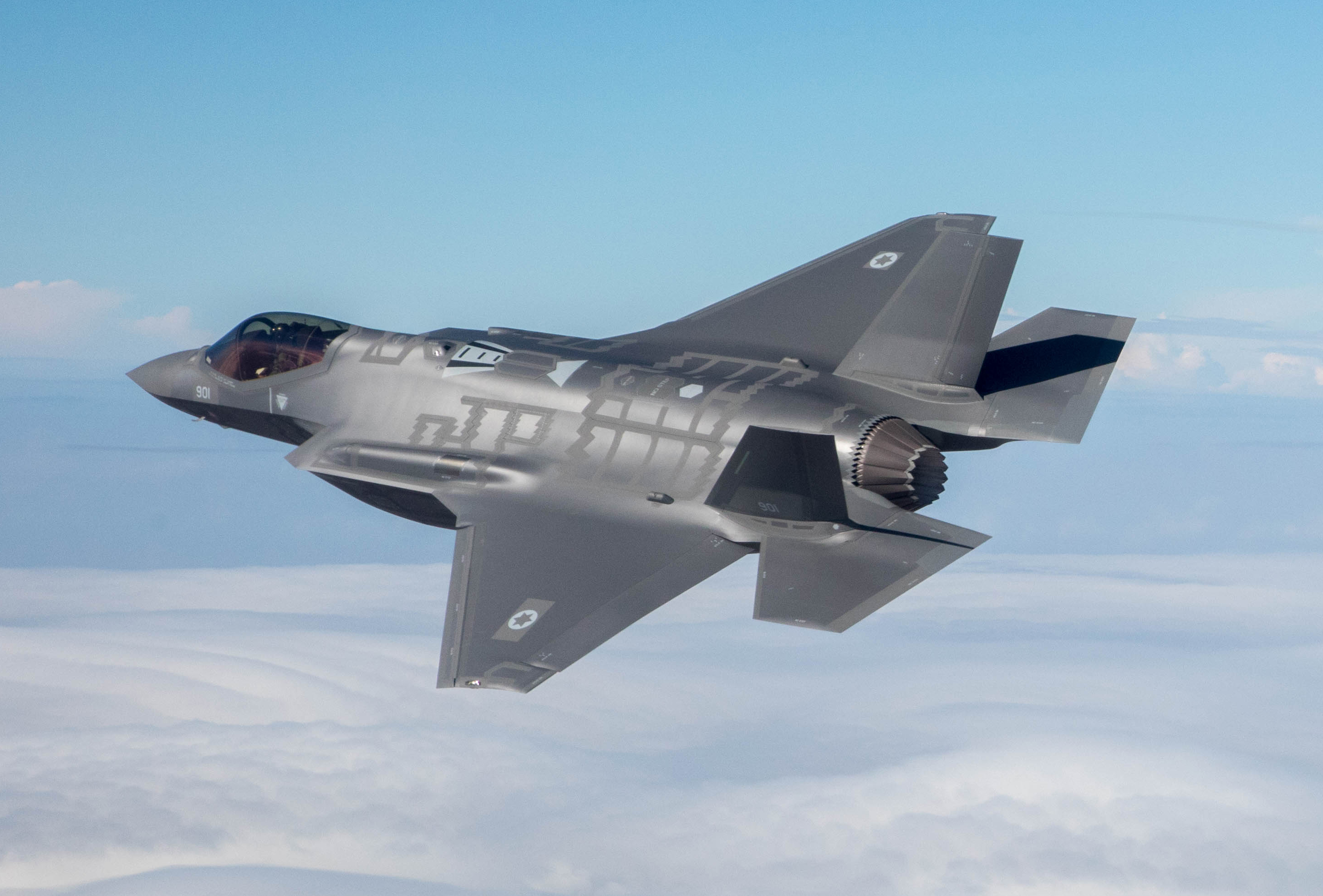 The fiscal year 2019 Defense Appropriations bill provides $500 million for "Israeli Cooperative Programs," including large sums provided to Israel so it can procure Iron Dome and Arrow 3 Upper Tier, effectively subsidizing U.S. weapons manufacturers. The money was divided up into these categories:

$70 million: "for the Secretary of Defense to provide to the Government of Israel for the procurement of the Iron Dome defense system to counter short-range rocket threats, subject to the U.S.-Israel Iron Dome Procurement Agreement"
$187 million: "for the Short 23 Range Ballistic Missile Defense (SRBMD) program, including cruise missile defense research and development under the SRBMD program, of which $50,000,000 shall be for co-production activities of SRBMD systems in the United States and in Israel"
$80 million: "for an upper-tier component to the Israeli Missile Defense Architecture…for coproduction activities of Arrow 3 Upper Tier systems in the United States and in Israel
$163 million: "for the Arrow System Improvement Program including development of a long range, ground and airborne, detection suite"
The annual National Defense Authorization Acts include funding for Israeli military operations as well. The fiscal year 2019 bill specifically identifies funding for the David's Sling Weapon System, another joint project from Raytheon and Rafael Advanced Defense Systems.

Regarding the fiscal year 2018 National Defense Authorization Act, Engel stated, "I'm also pleased that we've included continued support for Israel's missile defense. This system is critical to Israel's security, considering the threats that Israel faces from Iran, Hamas, and Hezbollah."

Tim Mulvey, communications director of the Foreign Affairs Committee, did not answer questions about defense and pro-Israel campaign donations or potential conflicts of interest, but he told Sludge, "Chairman Engel's priorities are advancing American interests and values, as his legislative record over decades has shown. He also fully supports campaign finance reform, including public financing that would get all big money out of politics."

Despite a generally hawkish record, Engel has the support of Rep. Ro Khanna (D-Calif.), a member of the House Armed Service Committee who has sponsored bills to withdraw U.S. support for Saudi Arabia's war on Yemen. Khanna did not answer questions about Engel's campaign funding but told Sludge, "My interactions with Elliot Engel have been on Yemen where he has been a leading voice in calling out Saudi Arabia's war crimes and is helping us end the war. He is supportive of getting a vote on a War Powers Resolution this month, and I look forward to working with him on this human rights issue of our time."

Support from Pro-Israel Interests

Over his entire congressional career, Engel's campaigns have taken in over $1 million from pro-Israel interests, making him the eighth-biggest recipient out of all current and former House members.

Engel was one of two House members to received the maximum of $10,000 from the pro-Israel National Action Committee PAC, which backs candidates who support "annual military and economic foreign assistance" and "development, including joint development, of advanced military systems including the Arrow anti-tactical ballistic missile, Mobile Tactical High Energy Laser (THEL), Listening (sic) Targeting Pod and Bradley (tank) reactive armor tiles."

The Mobile Tactical High Energy Laser was a Northrop Grumman product manufactured until 2000. The LITENING targeting pod is also made by Northrop Grumman. Bradley tank reactive armor tiles are produced by General Dynamics, which donated $2,000 to Engel's 2014 campaign via its PAC.

In the 2018 cycle, NORPAC, which supports politicians and candidates "who demonstrate a genuine commitment to the strength, security, and survival of Israel," collected over $27,000 worth of individual donations for Engel's campaign.

Other pro-Israel PACs that contributed to Engel during the 2018 cycle include Washington PAC ($5,000), Desert Caucus ($5,000), and Citizens Organized PAC ($5,000), according to CRP.

"Engel's committee has jurisdiction over arms sales and aid to countries around the world," said Smithberger. "Due to weaknesses in foreign lobbying laws I think we need more information to know how those governments seek to influence U.S. policies in that area."

But U.S. lobbyists for American and Israeli security interests also donated to Engel in 2018:

Stephen Rademaker of Covington Burling gave Engel $1,000. Rademaker lobbies Congress on behalf of the Jewish Institute for National Security of America to "promote implementation of recommendations made by a JINSA task force on strengthening security cooperation between the United States and Israel."
Jonathan Mantz of BGR Government Affairs gave Engel $500. He lobbies for Congress on defense and other issues for United Technologies, which sells aircraft and drones to Israel through subsidiary companies. According to the American Friends Service Committee, Israel used United Technologies jets and drones during attacks on Palestinian civilians. United Technologies donated $4,500 to Engel's campaign from 2012 to 2014.
Michael Herson, a former Department of Defense employee and founder of American Defense International, donated $250 to Engel. Herson represents a number of defense companies including General Dynamics (lobbies of foreign military sales), Northrop Grumman, Raytheon (lobbies on "Department of Defense Appropriations Act, provisions related to missile defense and radar"), BAE Systems, and General Atomics (lobbies on foreign weapons sales). General Atomics' PAC donated $10,000 to Engel in the 2018 cycle.
This story has been updated to include a comment from an Engel spokesperson.
---
Related:
---