Paul Ryan Visit Brings in Cash for Endangered Upstate NY Republicans
But upstate New York's John Faso and Claudia Tenney are facing challenges that money may not solve
A "blue wave" may knock a number of Republican members of Congress out of office on Tuesday, and the GOP knows it — the party is spending large sums of cash in upstate New York to hold onto the House.

In recent weeks, Republican Party groups and PACs tied to GOP leaders have ramped up their campaigning, ad buys and fundraising in two critical upstate districts where Republican incumbents are facing stronger than expected Democratic challengers.

Republicans John Faso, who represents New York's 19th Congressional District, and Claudia Tenney, who represents the 22nd, are calling in reinforcements from GOP leadership to rally voters in the home stretch. Republican Louisiana Rep. Steve Scalise headlined a get-out-the-vote event with Faso on Friday. White House Press Secretary Sarah Huckabee Sanders addressed Tenney supporters on Saturday, and Donald Trump Jr. will headline a rally for Tenney on Monday night.

They're just the latest big-name conservatives coming to bat for the endangered House Republicans. House Speaker Paul Ryan, who is retiring in January, spent a day in upstate New York on Oct. 16 to offer support for four incumbent Republicans including Faso and Tenney.

That these races have attracted attention from Republican power brokers isn't a surprise; they're critical swing seats where the incumbent could get knocked off in favor of a political newcomer. President Donald Trump weighed in on Nov. 3, urging voters in the 19th to support Faso.

"Has my Strong Endorsement!" wrote Trump.
New York, get out and VOTE for @JohnFasoNy, a great and hardworking Congressman. We need John's voice in D.C. His opponent just moved to the area – is Pro-Iran and Anti-Israel. Vote for John. Has my Strong Endorsement!

— Donald J. Trump (@realDonaldTrump) November 3, 2018
The National Republican Congressional Committee, or NRCC, has been aggressively spending cash in both Faso's and Tenney's districts. The NRCC delivered over $2 million in ad buys targeting Tenney's opponent, Anthony Brindisi, in the 22nd and close to that amount in the 19th targeting Faso's opponent, Antonio Delgado, according to data from the Federal Election Commission.
A super PAC affiliated with House Speaker Paul Ryan, the Congressional Leadership Fund, has also poured money into attack ads in Faso's district, including a commercial that's drawn outrage for portraying Delgado's past career as a rapper as antithetical and alien to the district. Delgado the rapper has provided fodder for the NRCC as well; the committee produced a spot in which white voters said the black candidate would be better suited to Los Angeles.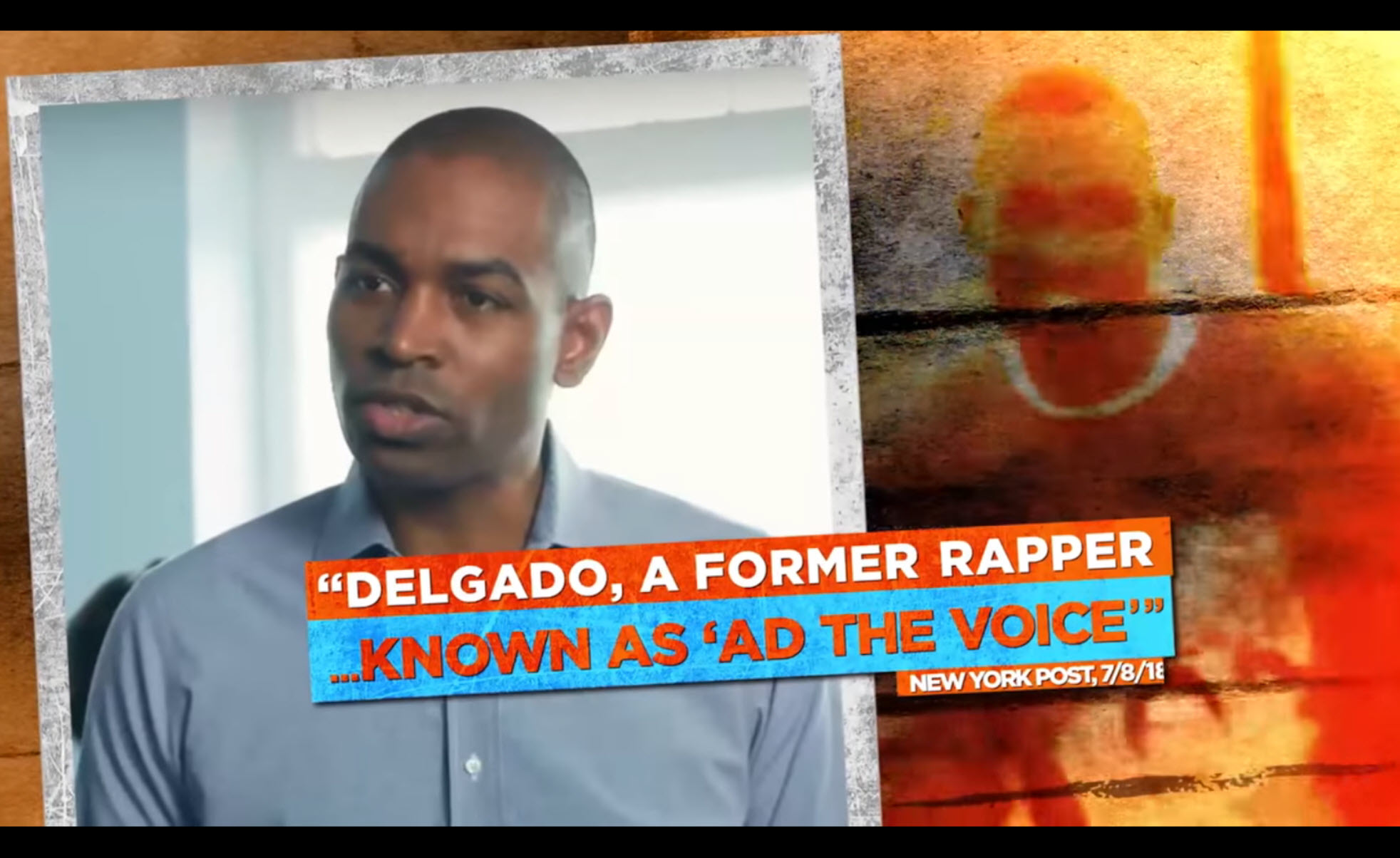 Commercials like that one led Delgado's campaign to issue a sharply worded rebuke to Faso for inviting the Speaker to Albany to raise money.

"With just three weeks until Election Day, Faso is showing where his allegiance lies," the campaign said in a statement.

Despite enjoying so much Republican establishment support, one of Faso's constant refrains of attack on Delgado has been the Democrat's perceived closeness to national Democrats, particularly House Minority Leader Nancy Pelosi, a frequent punching bag for the right.

"Nancy Pelosi, the Democrats, and outside special interest groups are dumping millions into the race for New York's 19th District," Faso told supporters in an Oct. 23 email; Faso is "battling back against a Democratic machine helmed by Nancy Pelosi and Andrew Cuomo," he wrote on the 26.

It's true that Delgado's candidacy has attracted the support of prominent Democrats. Joe Biden campaigned in the 19th on Oct. 26, and the Delgado campaign has also received the support of Barack Obama and Lin Manuel Miranda.  In total, Delgado has pulled in roughly $6.8M to Faso's $3.3M.
However, with polls showing Faso's early lead evaporating and a toss-up race, the New York Republican Congressman himself brought in the big guns from out of state. Ryan visited Albany to raise money and give some visibility to Faso and Tenney on Oct. 16, part of a four candidate tour the Speaker was taking in the area as part of a push for 25 endangered House Republicans in the final three weeks of the campaign.

Faso was Ryan's first stop on that Tuesday morning to kick off a day of fundraising. The pair were at the elite Fort Orange Club in Albany — a hangout for movers and shakers in upstate New York GOP politics — for a breakfast fundraiser in advance of a joint interview with WNYT. Ryan then headed north to continue his work to help the other candidates and to raise cash for his own PAC.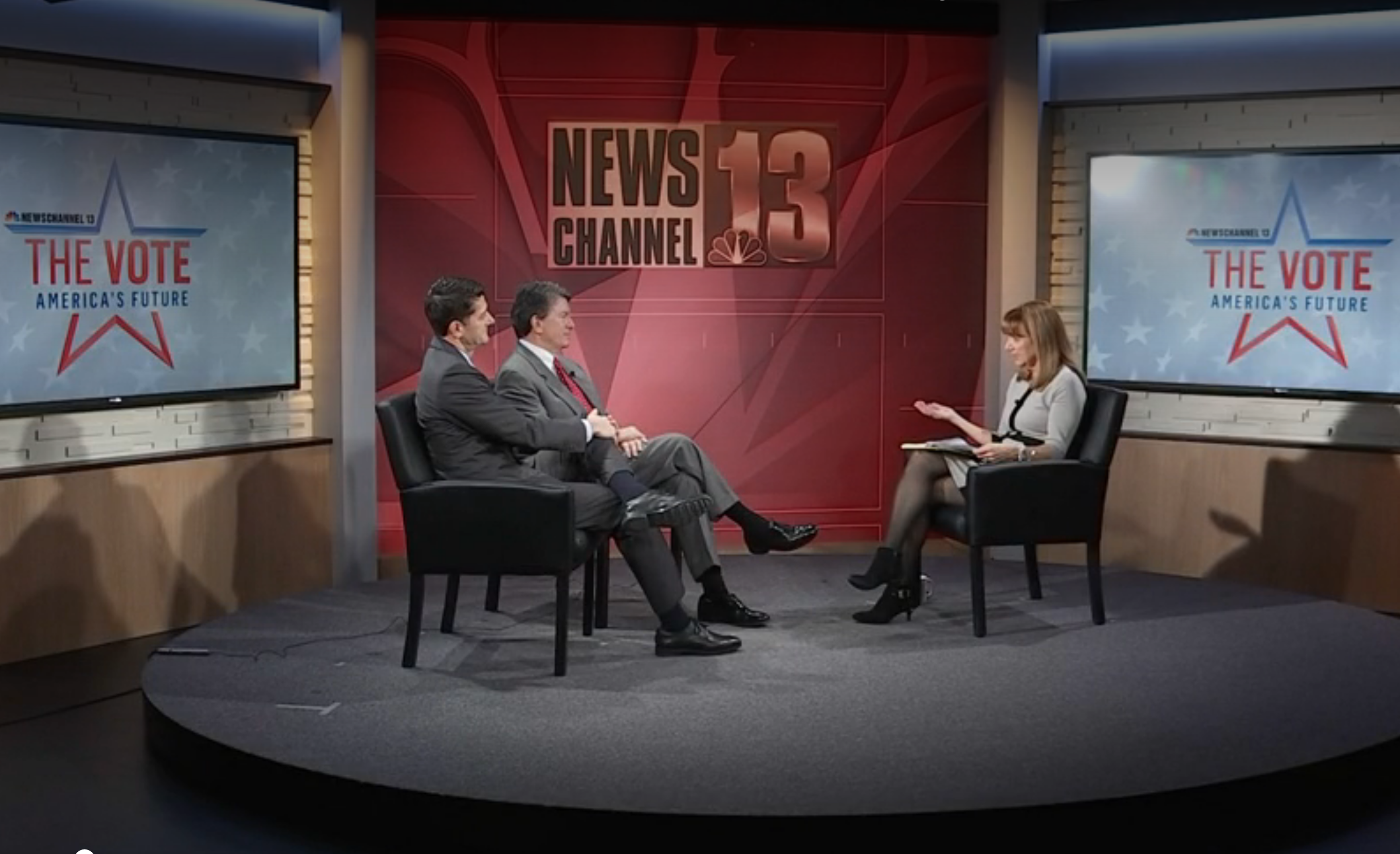 Team Ryan PAC is a joint fundraising committee for the NRCC and Ryan's Prosperity Action PAC that funnels money between donors and GOP candidates. The PAC brings in cash and then disburses it — mostly to the NRCC, which received nearly $33 million from Team Ryan between Jan. 1 and Sept. 30, 2018. That number has increased by nearly 50%: between October 1 and 17, the PAC handed out over $17.7 million.

While Team Ryan doesn't contribute directly to candidates, Ryan's presence at fundraisers brings in the big money. Faso saw a huge upswell in donations after the fundraiser on the 16th, pulling in over $192,000 in the two-day haul through the 17th. The cash came mostly from donors in the area as well as donations from VoteSane PAC ($53,200 of a total $153,350 in the cycle thus far) and Protect the House PAC ($27,095.05 of a total $274,451.62).

Tenney also a saw a surge in money — over $143,000 from over 100 separate sources — from donors in New York, Virginia, and Texas and donations from smaller PACs from New York to Kentucky after a Ryan event the night of the 16 at Binghamton's Terra Cotta restaurant. Donors contributing to Tenney following Ryan's visit include the generous Protect the House ($21,781.31 out of a total $262,594.37 this cycle) and smaller donations to the New York Republican from geographically far flung PACs such as Creating Opportunities, Markets And Enthusiasm In Rural Kentucky and Texans For Jodey Arrington. Brindisi had a slight advantage in the last polling done in August and enjoys a roughly $500,000 edge on Tenney in total fundraising with less than a month to go.

Brindisi's campaign is calling her out for relying on the party establishment for her fundraising.

"We've raised more than twice the amount Claudia Tenney has from people within the district, and our average contribution is just $25," Brindisi's campaign manager Ellen Foster told Sludge in a statement. "While the other side is relying on Washington politicians and super PACs, their attacks haven't stuck because of our grassroots support."