Top GOP Lawmakers Bankroll Candidate Who Said Islam Was the Work of Satan
Dozens of Republican members of Congress have donated to the campaign of Mark Harris, a far-right evangelical who hopes to represent N.C. in the House.
Former pastor Mark Harris claimed that Islam was "dangerous" and the work of Satan. He also said that Jews and Muslims will never achieve peace until they all convert to Christianity.

But these comments and others like them haven't stopped the Republican establishment from heavily funding Harris' campaign for North Carolina's 9th Congressional District. The funding could make the difference in this very close race, which the Cook Political Report rates as a "toss up."

A Sludge review of Federal Election Commission data as of Nov. 4 shows that current Republican elected officials have poured over $305,000 into Harris' 2018 campaign to help him defeat Democrat Dan McCready. Donors include top GOP leaders such as House Speaker Paul Ryan (Wisc.), National Republican Congressional Committee (NRCC) Chair Steve Stivers (Ohio), House Majority Leader Kevin McCarthy (Calif.), House Republican Conference Chair Cathy McMorris Rodgers (Wash.), and House Freedom Caucus Chair Mark Meadows (N.C.). (A detailed data table is below.)

The campaigns and/or leadership PACs of 53 Republican representatives and senators have contributed to Harris' campaign. In addition to spending $185,000 on independent expenditures benefiting Harris, Meadows' House Freedom Fund, a leadership PAC, has donated $170,000 to Harris' campaign—by far the most of any PAC controlled by a member of Congress. President Donald Trump's campaign and Vice President Mike Pence's leadership PAC are also donors to Harris.

The large amount of GOP establishment support is "very disappointing" for Robert S. McCaw, director of the Government Affairs Department at the Council on American-Islamic Relations (CAIR). "Islamophobia isn't just a bottom-up issue in the GOP. It comes from the top down," McCaw told Sludge. "Generally, the Party turns a blind eye to bigotry."

Despite Harris' past statements about the need for Jews to convert to Christianity, conservative megadonors Sheldon and Miriam Adelson, who are Jewish and advocate heavily for Israel, each gave Harris the maximum contributions of $2,700 on Nov. 1.

Sludge analyzed over $850,000 worth of campaign non-individual donations raised by Harris this cycle, and among the other donors are numerous PACs of corporations including AT&T, ExxonMobil, General Electric, and Smithfield Foods. The conservative Club for Growth PAC bundled $305,000 in donations for Harris. The PACs of special-interest groups such as the NRA Political Victory Fund, the Gun Owners of America, and the anti-LGBT Family Research Council also contributed.

Campaign donations are only part of the support Harris has received from the Republican establishment. The super PAC associated with Paul Ryan, Congressional Leadership Fund, has reported spending over $1.2 million backing Harris, while the NRCC has spent close to $800,000 in his favor, according to a ProPublica analysis.
In June, Stivers included Harris in a group of promising House candidates—"Young Guns"—that the NRCC would support. "Our Young Guns are the cream of the crop," he said. "This first round of extraordinary candidates includes men and women from diverse backgrounds across the country."

'Hate Crimes and Acts of Violence'

McCaw was careful to distinguish Harris, "an evangelical who does not practice 'love thy neighbor,'" from other evangelical Christians. "There are plenty of evangelicals who embrace their Muslim counterparts…Harris is promoting alt-right white supremacist corruption of evangelicalism. And by saying your neighbor practices a religion founded by the devil, he instills fear about American Muslims that will lead to hate crimes and acts of violence."

On Nov. 2, CAIR called on the North Carolina Republican Party to repudiate Harris' remarks. The Party did not immediately return Sludge's request for comment.

After reports by Sludge and The Washington Post that far-right extremist Republican Rep. Steve King (Iowa) had gone from a trip to the former Nazi concentration camp of Auschwitz to Austria, where he gave an interview to a neo-Nazi-linked publication, NRCC Chair Stivers denounced King on Twitter. "Steve King's recent comments, actions, and retweets are completely inappropriate," he wrote. "We must stand up against white supremacy and hate in all forms, and I strongly condemn this behavior."

But Stivers and many of his GOP colleagues are backing Harris. Stivers and the NRCC both gave the maximum of $5,000 to Harris through his leadership PAC. And Stivers' NRCC hasn't shied away from racist and anti-Semitic political attack ads against Democratic House candidates.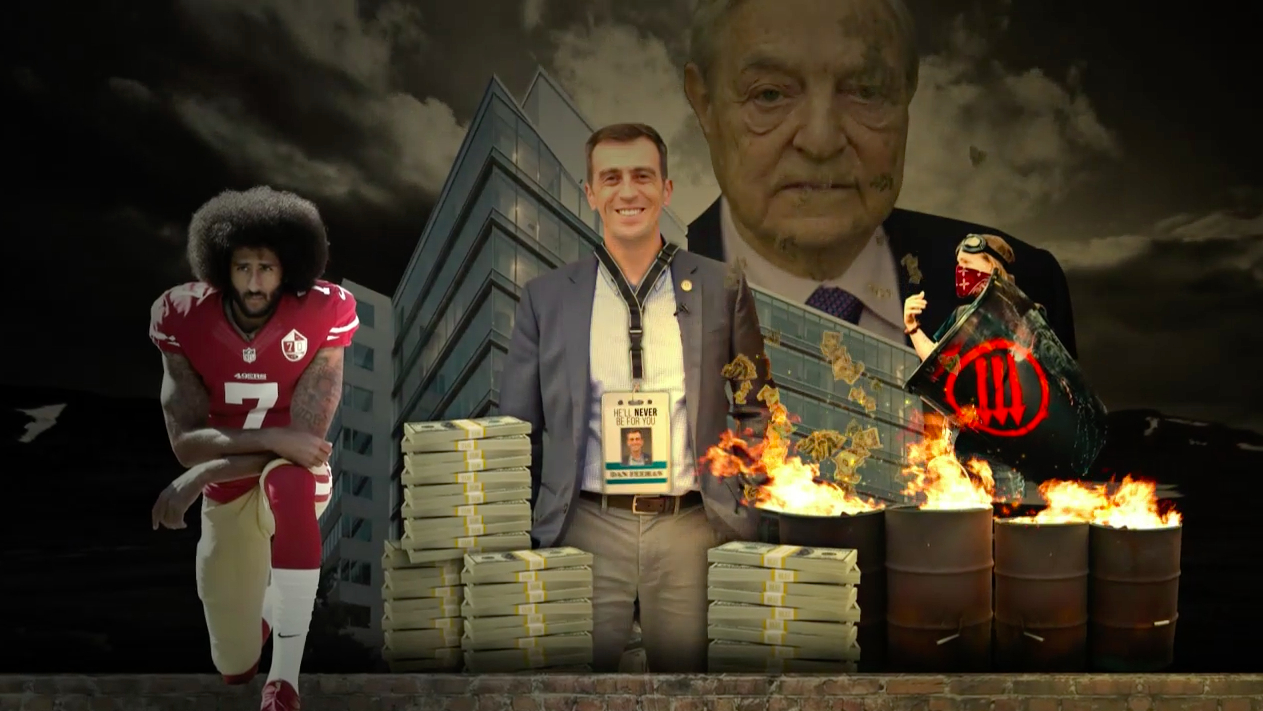 'The Image of the Beast'

CNN's KFILE reported on Nov. 2 that in sermons from 2010 to 2014 Harris repeatedly denounced Islam, alleging that Islam, a "counterfeit" religion, is Satan's work. "If you reject Jesus and you go into the great tribulation that we're describing in Revelation 13, the Devil's not going to give you that choice," said Harris in 2010. "You're going to be forced to worship the anti-Christ. You're going to be forced to bow down to the image of the Beast. And you know as well as I do in some countries of the world this very morning under Islamic rule, men are given no choice, but God's given you a choice this very morning."

Harris has also claimed, "There will never be peace in Jerusalem until the day comes that every knee shall bow, every tongue shall confess that Jesus Christ is Lord."

In 2014, Harris showed his congregation a video that falsely claimed that Muslims would demolish European and American culture because of decreasing fertility rates. This view echoes that of white nationalists and Steve King, who believe that non-white people are invading Western nations and will destroy white culture.

Harris has come under fire for other comments as well. In sermons, the pastor claimed that women should "submit" to their husbands and questioned whether careers were the "healthiest pursuit" for women. The candidate's fringe views extend to gay and lesbian people as well; he has a history of attacking the LGBT community.

Harris ousted Republican Rep. Robert Pittenger in the primary election. According to ProPublica, the general election candidates and outside groups have reported spending over $14.2 million so far.

See how much money GOP officials gave to Harris' campaign this cycle below.

---