Former GOP Megadonor Funds Attack Ads Against White Supremacist Steve King
Hedge fund manager Seth Klarman used to donate to Republicans, but he's on a mission to oust white supremacist Steve King and Trump stalwart Devin Nunes.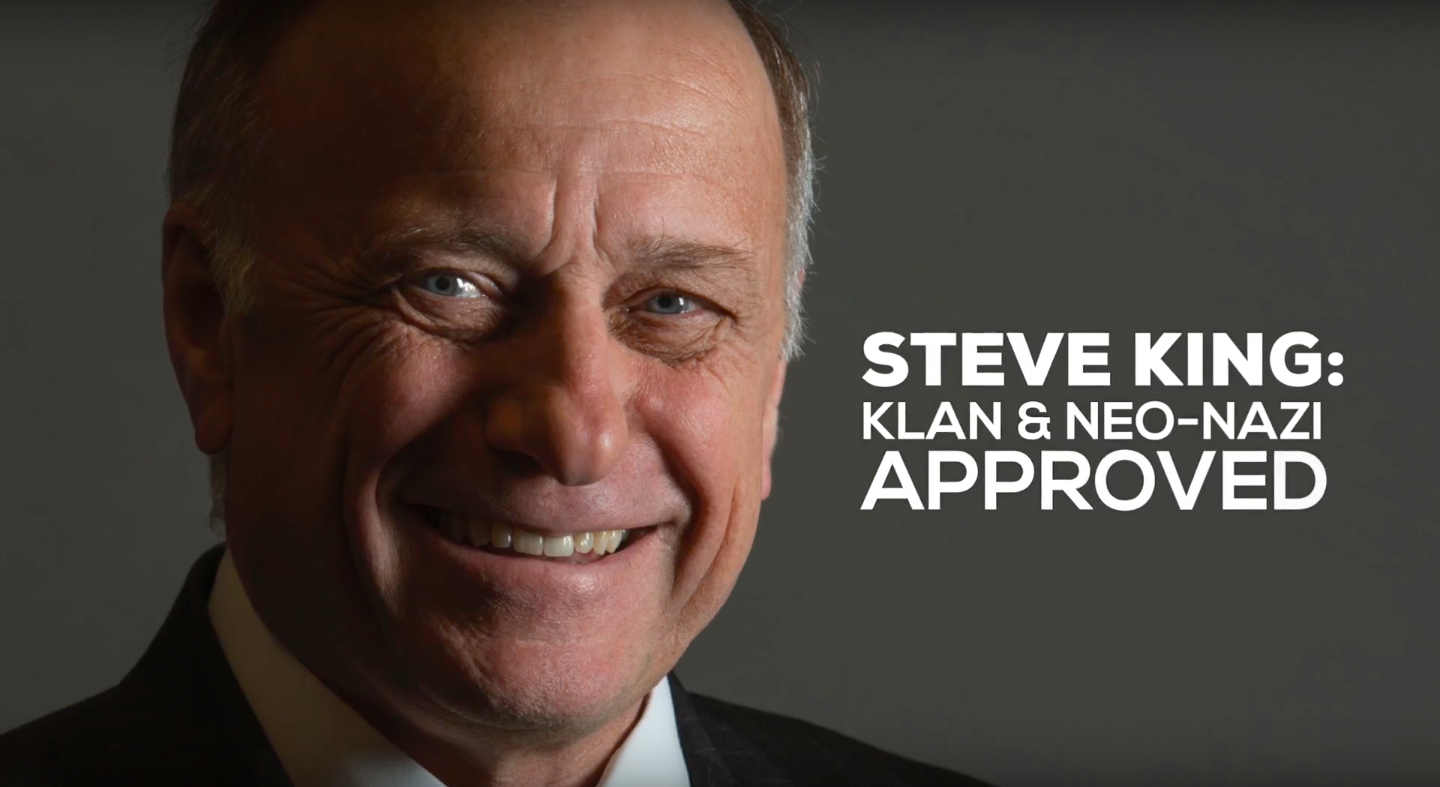 Update: Steve King defeated J.D. Scholten by 3.4 percentage points in the Nov. 6 general election.
Steve King has "gained a lot of admirers," says a parodic election ad airing in Iowa's 4th Congressional District, which the far-right Republican represents in Congress. "'He's a hero,' declares the neo-Nazi website Stormfront," the narrator continues over cheery motivational music. "'God bless Steve King,' says former KKK grand wizard David Duke."

The ad, called "Klan and Neo-Nazi Approved," is one of three TV spots attacking King that are financed by American Values PAC, a super PAC with just one disclosed donor: billionaire hedge fund manager Seth Klarman of Boston. The PAC reported receiving $500,000 from Klarman on Sept. 11. If more donors exist, the public won't find out until after Election Day.

Klarman's committee has spent two-thirds ($368,000) of the total outside money in a race that has tightened unexpectedly in the days since reports about King's white supremacist statements and European travel surfaced. After a HuffPost story about an interview King gave to an Austrian publication linked to a neo-Nazi-founded political party, Sludge exposed the numerous corporate PACs that donated to his campaign.

Then, both Sludge and The Washington Post reported that before visiting Austria, King had been on a trip to Auschwitz in Poland, funded by a Holocaust memorial organization. Since these reports and more from the news website Popular Information, a handful of companies including AT&T and Land O'Lakes stated they won't support King in the future because of his statements that mirror white nationalist talking points and his associations with European white nationalists.

Klarman, who is Jewish, is co-founder of news website The Times of Israel, and his family foundation donates money to Jewish and Israeli causes. Formerly a GOP megadonor, though never a Trump fan, Klarman had a change of heart after the 2016 elections. In October 2017, Klarman compared some of Trump's actions to the destruction of democracy in Nazi Germany and said, "The president is a threat to democracy. He has attacked journalists and he's threatening to take away NBC's license. He's attacking judges. He's violating all sorts of democratic norms, from the emoluments clause to questioning the election and threatening to lock up his opponent."

King, an ally to white nationalists in the U.S., Canada and Europe, has clearly spurred Klarman to action. The Iowa congressman met with leaders of the Nazi-linked Austrian Freedom Party two days before Trump's inauguration, and he kept a Confederate flag in his local Iowa congressional office. More recently, King went out of his way to endorse a white nationalist running for mayor of Toronto.

Among King's many racist statements are claims that "we can't restore our civilization with somebody else's babies" and that white people have "contributed more to civilization" than any other racial group. "Cultural suicide by demographic transformation must end," King tweeted in 2016 while meeting with German nationalist Frauke Petry and Dutch nationalist Geert Wilders.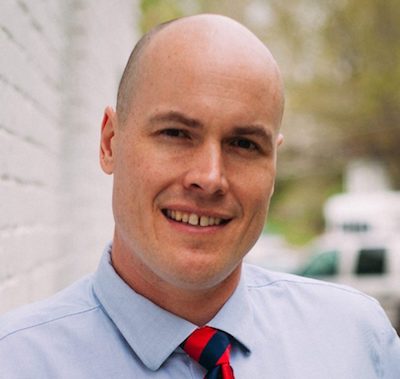 American Values PAC writes on its website that it is "dedicated to promoting ethical, accountable, and responsible leadership in America, and combating assaults on our time-honored principles." It has spent money on only one other race: California's 22nd District, where Democrat Andrew Janz is trying to unseat one of Trump's most faithful defenders, Devin Nunes. Sludge was unable to reach American Values PAC for comment, and a spokesperson for Klarman declined to comment.

Democratic challenger J.D. Scholten is now within striking distance of King, according to recent polling by Change Research and The New York Times. The Scholten campaign said that it raised nearly $1 million last week.

In April 2018, Klarman publicly committed to help Democrats take back Congress. Through Sept. 26, according to Federal Election Commission data, Klarman had donated nearly $5 million to federal candidates, PACs and super PACs, most of it to Democrats and liberal groups. His donations include $2 million to the House Majority PAC and $1.5 million to the the Senate Majority PAC, which both back Democrats, as well as $5,400 to Scholten, the maximum allowed amount to a candidate.

Klarman told The New York Times he'd spend as much as $20 million to help Democrats take back Congress. "We need to turn the House and Senate as a check on Donald Trump and his runaway presidency," he said.
Klarman has faced scrutiny from the left for his firm's ownership of Puerto Rican debt and his dismissal of calls to cancel the struggling U.S. territory's obligations.