Tracking Bloomberg
Where's the $100 million former New York City Mayor Michael Bloomberg promised?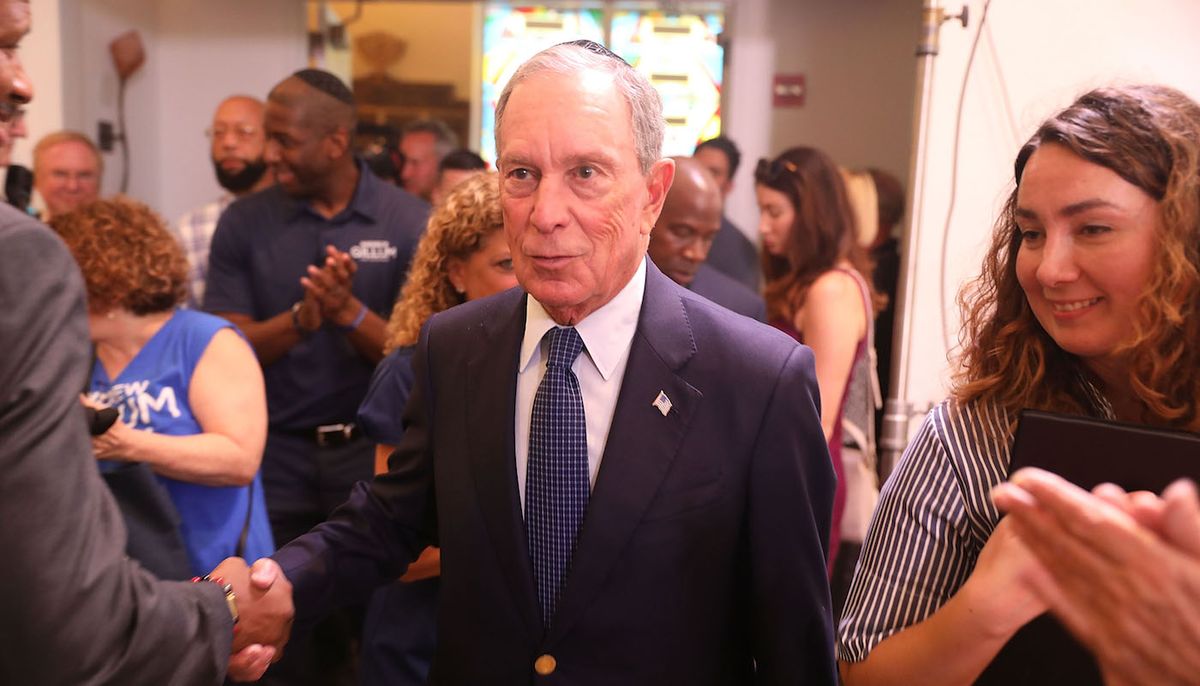 Billionaire Michael Bloomberg has pledged to spend nearly $100 million to help elect Democrats in the upcoming midterm elections, but a review of campaign finance records show that the presidential hopeful has yet to come close to that figure.

Independence USA PAC, the super PAC almost entirely funded by the former New York City Mayor, has so far spent $5.1 million dollars in independent expenditures, according to ProPublica's Federal Election Commission filing itemizer, which calculates the PAC's expenditures up until late August, as well as three 24-hour reports of expenses more than $1,000 in the days leading up to the election. 
Independence USA PAC spent nearly $548,000 on Thursday and Friday on television and internet advertisement buys in toss-up House races, the bulk of which went to opposing Republican Rep. Erik Paulsen of Minnesota, according to the 24-hour report filed with the FEC.

Bloomberg's Super PAC spent $377,000 on ads in Minnesota's third congressional district—currently represented in the House by Paulsen—which the Cook Political Report labeled as a lean Democrat district.

Bloomberg, a political independent who recently registered as a Democrat after abandoning the Republican party in 2007, is weighing a potential presidential run in 2020 and has committed to spending at least $80 million in supporting the Democratic takeover of the House, according to the New York Times. The Wall Street Journal reported last week that Bloomberg said he'd commit an additional $20 million to supporting Democrats.
Bloomberg has also contributed $4.5 million as an individual to Democratic candidates and PACs this cycle as of late August, according to the most recent filings available from the FEC.
Here are Independence USA's other advertising expenditures made late last week on behalf of candidates, all in toss-up districts currently held by Republicans:

WA-08 (Cook PVI – EVEN): $75,397.61 supporting Democrat Kim Schrier and opposing Republican Dino Rossi;
CA- 25 (Cook PVI – EVEN): $45,439.95 opposing Rep. Steve Knight and supporting Democrat Katie Hill;
FL-27 (Cook PVI – D+5): $33,706.98 supporting Donna Shalala and opposing Maria Elvira Salazar;
CA-48 (Cook PVI – R+4): $15,697.86 opposing Rep. Dana Rohrabacher and supporting Harley Rouda.
Clarification: Sludge added the timeline for these expenditures from Independence USA to show that they only include spending up until late August and some 24-hour reports, as well as totals for Bloomberg's other contributions. A fuller picture of Independence USA's spending is slated to be released later this month.