Koch Brothers' New Super PAC Spends $4 Million on Midterms Without Disclosing Donors
A new independent spending group tied to the billionaire Koch brothers has already spent millions of dollars on election ads but won't reveal its funders until later this month.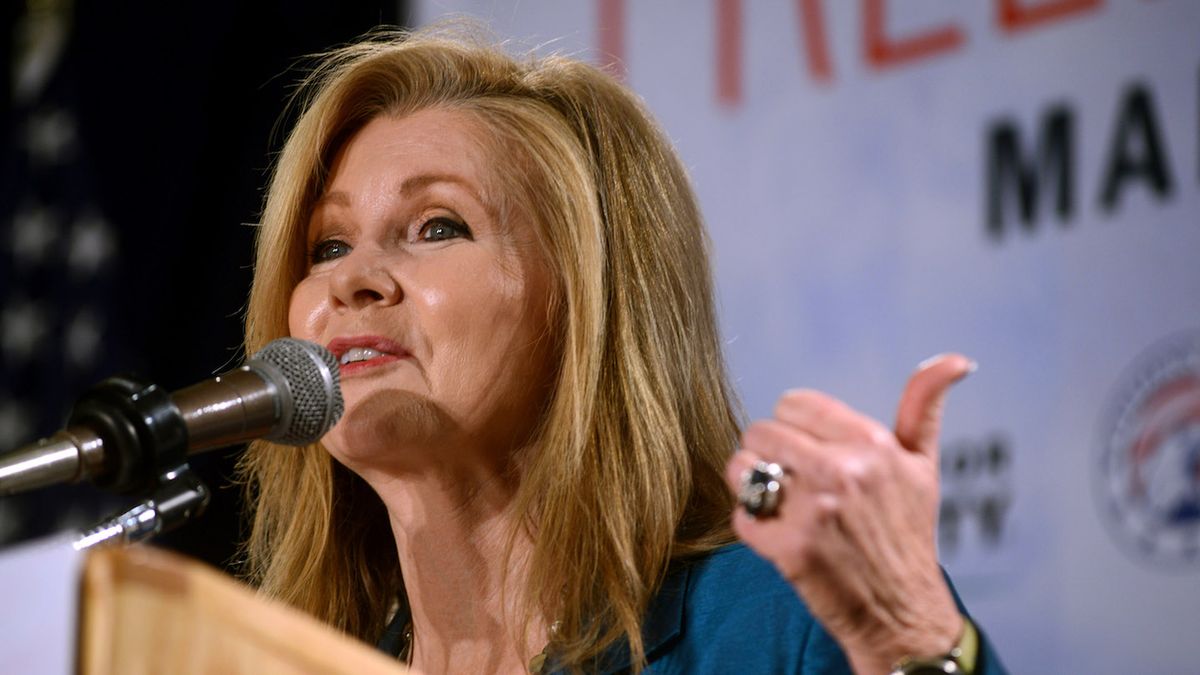 Voters in competitive districts across the country have already seen hundreds of political ad spots from the Koch brothers' newest super PAC, but no one will know who's funding them until closer to Election Day.  

Since its formation on Sept. 10, Americans for Prosperity Action, which is linked to billionaire industrialists Charles and David Koch's social welfare nonprofit, Americans for Prosperity, has spent more than $4.1 million without disclosing a single donor. Super PACs are required to disclose their donors, but the next campaign finance reporting deadline is Oct. 20, when the committee will have to reveal its funders for the first time.

Over 17 days, AFP Action spent the $4.1 million on TV and digital ads, mailers, door hangers and canvassing in support of Republican candidates for the House and Senate—or in opposition to their Democratic opponents—in the November general election. Close to $3.8 million of that total aimed to influence competitive Senate races in Florida, Missouri, Montana, Tennessee and Wisconsin.

According to an Oct. 9 report from ProPublica and Politico, AFP Action has spent more "delayed disclosure" cash than any other active super PAC in the 2018 elections.

The most spending, over $2.5 million, has come in the Tennessee Senate contest, in which Republican Rep. Marsha Blackburn, faces Democratic former governor Phil Bredesen in the race to fill retiring GOP Sen. Bob Corker's seat. Blackburn, whom AFP Action is supporting with canvassing and TV and digital ads, attended the most recent Koch network donor conference.
On Sunday, pop star Taylor Swift endorsed Bredesen and fellow Democrat Rep. Jim Cooper for the U.S. House, writing on Instagram that Blackburn's "voting record in Congress appalls and terrifies me." Twenty-four hours later, a whopping 65,000 Americans registered to vote, including thousands in Tennessee.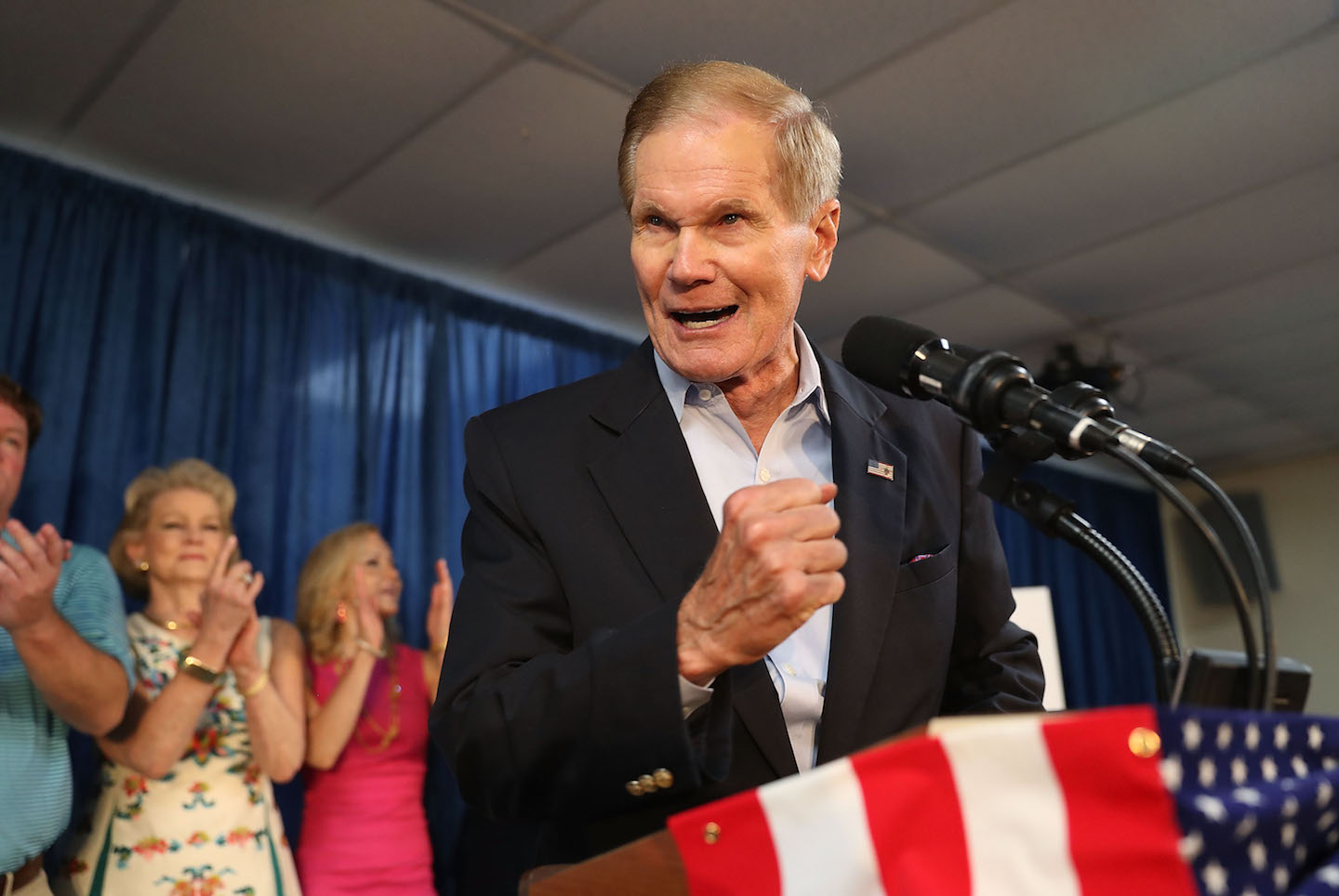 The 2018 Senate map advantages Republicans, even as analysts think the House will likely flip to a Democratic majority amidst an anti-Trump "blue wave." Democrats are defending 26 Senate seats—five of which have elections ruled "toss ups" by the Cook Political Report, as well as three races that lean Democratic—while the GOP is defending only nine.

After voicing concern over President Donald Trump's harsh immigration policies and tariffs and claiming that his network would work with any lawmaker, regardless of party, to achieve positive outcomes, Charles Koch's newest super PAC doesn't appear to be looking across the aisle.

AFP Action's disclosed election spending includes:

$4,136,206 spent on independent expenditures from Sept. 20 to Oct. 6 on five Senate races and seven House races;
$3.8 million spent on Senate races, with the remaining $355,000 spent on House races;
$2.5 million spent supporting Republicans and $1.7 million spent opposing Democrats;
$2.5 million spent on the Tennessee Senate race: $2.1 supporting Blackburn and $433,000 opposing Bredesen;
$1.1 million opposing Democratic Florida Sen. Bill Nelson, who faces a challenge from Republican Florida Gov. Rick Scott in a race ruled a "toss up" by the Cook Political Report;
$131,000 spent supporting Republican Rep. David Brat, who faces a tough reelection race against Democrat Abigail Spanberger, also a "toss up," according to the Cook Political Report; and
$2 million spent on TV ads; $1.2 million on digital ads; $535,000 on ads of unspecified type; $262,000 on canvassing; and $133,000 on mailers.

A $400 Million Effort

The political operation of the GOP megadonor brothers initially used only "dark-money" groups—nonprofits not required to disclose their donors that may spend as much as 49.9 percent of their resources on politics. Then in mid-2014, the Koch's so-called "central bank," Freedom Partners Chamber of Congress, established a sister super PAC to exclusively spend money on elections. Now, four years later, Americans for Prosperity has done the same thing.

Despite raising $14.2 million since 2017 and spending $3.1 million during that time, this super PAC—Freedom Partners Action Fund—hasn't reported making any federal independent expenditures. The group has turned its focus to state races, having spent in support of Republican candidate Adam Laxalt in the Nevada governor's race and Republican Ron DeSantis in the Florida governor's race. Freedom Partners Action Fund's biggest donor this election cycle is Charles Koch ($3 million), followed by electrical parts manufacturing executive Mary Alice Bergan ($2 million) and Amway founder Dick DeVos ($1 million).

Overall, the Koch political network, which includes super PACs, 501(c)(4) social welfare nonprofits, 501(c)(6) trade associations and even limited liability companies, planned to spend roughly $400 million on the 2018 elections, its most expensive midterm election effort.

Including spending that took place after the scope of the ProPublica/Politico report, nearly $23 million has been spent on federal races before donor disclosure. Other top-spending, delayed-disclosure super PACs include Change Now, a committee that spent close to $1.9 million against House Republicans before disclosing its donors; Red and Gold, which spent nearly $1.7 million against Republican Senate candidate Rep. Martha McSally (Ariz.) before its first disclosure; and Ending Spending Action Fund, which has spent over $1 million attacking Democratic Senate challenger Beto O'Rourke of Texas but has yet to reveal its funders. Highway 31, a super PAC that helped elect Alabama Sen. Doug Jones in a 2017 special election, spent $5.4 million before donor disclosure, but it has since been terminated.

---